How To Finish A Painting On a Tight Schedule
Updated: Jan 8
Commissions can be hard. One of the most important parts of being successful with a commission is setting a timeline.
Establishing a timeline comes after the initial set up with the client, which I talk about in my last blog post.
Recently, I was commissioned by a lovely couple to paint another iteration of my Glue series in some earthy tones for their new home. (The finished product, Glue #2, is seen to the left here in my apartment.) Here's the catch-- their new home was in Vancouver, and the easiest way to get the painting to British Columbia would be to slide it into their last shipment of stuff. I had to start and finish this painting in just about 10 days.
Seems daunting enough, but realistically, who am I to say no to a challenge like that?




Getting Started
The most important thing about finishing a commission on such short notice is establishing a strict timeline and adhering to it.
An illustration of how to set the timeline backwards. Wacky!
We'll want to work backwards for this. Some of the drying times are not ideal but good enough for a tight deadline. Starting with the deadline and working backwards (as pictured above), the key final dates of the timeline are:
Last day: deadline

24 hours before last day: apply varnish

24 hours before varnish: apply isolation coat

24-48 hours before isolation coat: finish painting
The 24 hours before the isolation coat is your hard deadline. If your painting is thinner (not highly-textured and not many layers), then you can push the drying time to 24 hours. Otherwise, I'd recommend finishing in time to let it dry a full 48 hours before the isolation coat, and I'd also consider using a spray isolation coat instead of the traditional brush-applied (more on materials in the next section).
Basically, if you're able to complete the painting 3-4 days before the deadline, you're guaranteed to finish on time.
Now, I had 10 days to get this painting done, so, starting with day 1 and with day 10 being the deadline given by the client, here we go!
Day 1: Gather Materials & Sketch
Day 1 is when you'll want to gather all your materials, including:
| | | |
| --- | --- | --- |
| | | ​Any H-grade pencil will work, but 3H or 4H would work best. This will be for sketching a light outline of the painting's composition. I use Faber-Castell pencils. |
| | | You'll need a few erasers to erase any boo boos in the composition sketch. I use a combination of a Staedtler Mars for the bigger stuff and a Tombow Mono Zero Eraser pen for small details I want to polish in the composition. |
| | | ​You'll want to plan your palette and pick out your paints. My favourite paints are Golden Acrylic Paints. Get enough to get yourself most of the way through. |
| | | Get any brushes that you need to achieve what you need. If you're tackling a big canvas, you'll need big brushes if you don't have some already. If you need to get into nitty gritty details, you'll need super fine brushes. I usually use synthetic brushes but I don't have a particular preference just yet. |
| | | Different from your paint brushes, the varnish brush is made with rigid bristles so that it applies the isolation coat/varnish as evenly as possible. I use the Gamvar Synthetic Varnish Brush. Store this in a pencil case so it doesn't gather dust. |
| | | Since we're on a time crunch, ideally you'll want to pick up a canvas that has already been treated (primed) with gesso. I usually use Apollon Gallery Canvases. |
| | | ​The isolation coat sits between the paint and the varnish. Golden makes a liquid isolation coat that comes pre-mixed, so that you can skip that traditional step. |
| | | ​There are 3 general types of varnish that determine what kind of finish your painting will have once sealed: matte, satin, and gloss. Usually the client will have a preference, but you can also suggest a finish based off the contents of the painting itself and your perfect judgement as the artist. I used Liquitex Matte Varnish for this painting. If you anticipate your painting to be thick and/or highly textured, I'd recommend a spray varnish instead to avoid clumping. |
You also want to make sure that you're going into this project knowing exactly what the client wants. If there's any ambiguity or they're not comfortable with giving you the creative freedom you need to satisfy their needs, then it might not be a good idea to begin just yet. Make sure you're in a good spot with the client and that you're both on the same page about what the outcome generally looks like before beginning:
Once this is established and you have all your materials, set up your canvas and draw out a rough sketch for how you want to do the composition of your painting! No details needed here; just a pencil, an eraser, and the sacrifice of your first-born child so that you get it right the first time.
The highest resolution images of the sketch phase totally not taken from a video.
Days 2-7: Paint Like Your Life Depends on It
A YouTube video of a TikTok for your viewing pleasure.
Now, I will say: this is easier said than done.
Getting inspired or motivating yourself is much easier when you have a rough sketch of the composition on the canvas and a general plan for the colours.
Some tips to get inspired and get into the groove:
Put some tunes on! Anything that gets you in the mindset or general feeling of the piece, or just something that gets you going.

If you have a laptop handy, you can also put up some imagery that makes you think of the painting, or pictures that the client has provided.
If you have the gear for it, painting is also a great time to record cool time-lapses to post on socials (although I want to emphasize that content for social media should not be the primary goal, and I could write an entire rant about this).
Time jump forward and you have miraculously finished your painting! Wow!
Let's be real: as an artist, you'll never really truly be satisfied with the finished product or think that it is perfect. But I can guarantee that you'll have a gut feeling when it's good enough. That is the point where you can stop yourself from trying to perfect it any further (although, that spot could use just a little correction...). Unfortunately, you will have to stop yourself at some point.
Now that your painting is done, don't forget to sign it, and then let it dry for at least 24 hours. Plan for 48 hours if you know that it's going to be thicker (to let the under layers dry as well).
Days 8-9: Apply the Isolation Coat & Varnish
Now that your painting is done, we're going to enter into the final stages of the commission: drying and sealing.
For the whole sealing process, you'll need to set up a dedicated space for it.
What your drying space should look like for the sealing process.
This space should include:
A flat surface covered by cardboard or any sort of scrap that can be spilled on;

Books or boxes to put under the canvas to raise it slightly off the flat surface;

A taller stack of books or boxes to lay a piece of cardboard over the drying painting to protect it from dust.
The first part of sealing involves applying the isolation coat. The isolation coat acts as a protective buffer layer between the painting itself and the varnish that will seal the deal.
For both of these final sealing steps, you're going to want to work fairly quickly so read the steps before executing:
Lay the painting flat on your prepared workspace, on top of books or boxes that don't push into the canvas from behind too much.

Make sure there are no hairs or dust on the painting by looking at it at an angle. If there are, delicately remove them with a lint-free cloth.

Pour the coat liquid into a shallow dish and take your varnish brush.

Dip the brush in the liquid, and quickly spread the isolation coat all over your painting so that it covers it completely.

Working quickly, start at the top of the painting and work your way to the bottom while keeping your varnish brush perpendicular to the painting and making broad left to right strokes. Don't repeat strokes and leave a small overlap between strokes. The goal is for brush strokes to not be visible.

Once top to bottom is done, work with the coat on the sides of the canvas, making sure it doesn't look dripped, uneven, or clumpy. You can achieve this using a series of up, down, and side strokes.

Inspect the painting by looking at it at different angles and quickly fix or smooth out any inconsistencies.

When it looks good, put a piece of cardboard about the size of the canvas or bigger on a taller stack of boxes or books so that it is suspended over the painting to protect it from dust while drying.

Let it dry for 24 hours.
After the isolation coat is sufficiently dry after 24 hours (you can delicately poke it to check), it's time to varnish!
Varnishing is the exact same process as the isolation coat as shared above, except that you can do a second layer depending on what you want your finish to look like.
Day 10: Finished!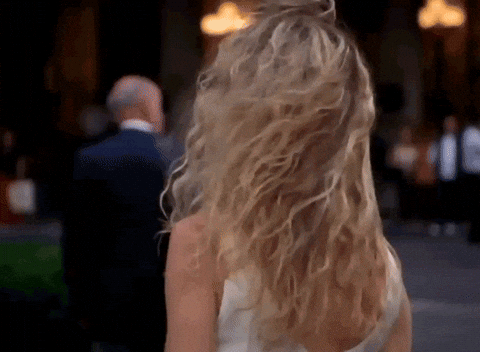 [Carrie from Sex and the City voice]
And just like that, I started and finished a painting in only 10 days!
When I finished Glue #2, I was ecstatic. It was the quickest I'd ever started and finished a painting. I was super happy with the outcome, and so was the client! They were super grateful that I was able to finish it on time and very impressed.
The key to completing a painting on a tight timeline is working backwards and ensuring you finish the painting by a certain date so that you have enough time to complete the sealing process.
Now go out there and make some beautiful paintings!
xoxo Emma